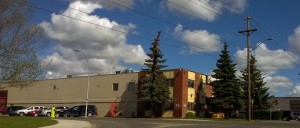 Almost 30 Years of Service
Bellare has the experience you need to make your project a success. With two locations in Calgary and one in Edmonton, we can be partner with you wherever you are. We offer Albertans the best selection of Architectural/Industrial and Wood Coating Solutions that are available.
With thousands of colours to choose from, and the most experienced colour matching services around, we can make any job look great. If you are looking for environmental coatings, we have many options for you to choose from especially in the wood coatings area.
We Support The Products We Sell
Our team of inside and on-site coatings professionals are available to you in all ways. Should you have any questions about wood and industrial coatings please feel free to call or email anytime. If you are seeking a technical specification or a cost effective solution for your project, we can help.